Hi There
We are a bunch of sporties  who believe that fitness should be fun.
We created Goodshapes to empower modern women to be successful on their fitness journey. Being a group of health conscious friends, we know how hard it is to keep up a healthy lifestyle while also maintaining everything that makes you happy. We believe that reaching your best shape involves not only hard work and healthy choices but is ultimately about feeling happy and confident, and of course, looking good.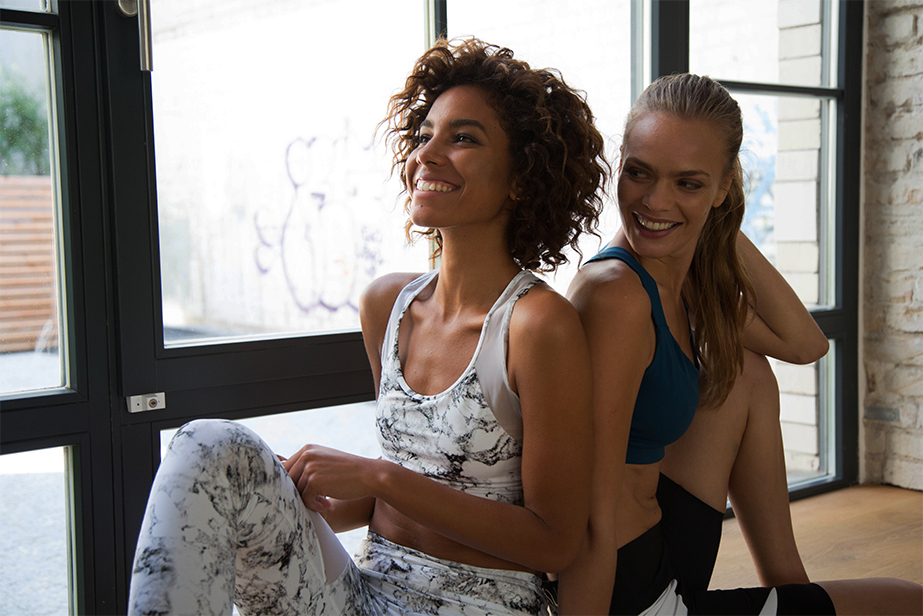 Let's face it, working out is difficult for everyone and everyone has their own way of dealing with finding their healthy balance, but why do we have to do it alone? When thinking of this question, we realized the need for a program that changed how fitness was perceived. Most workout programs focus only the end results, few focus on the journey itself. We wanted to create a program that addressed the difficulties of the busy lifestyle by providing you with exercises that can be performed anywhere anytime, and delicious healthy recipes that take no longer than 20 minutes to prepare while also creating an inspiring community for everyone to share their trials, errors, and success.
Fine, but why?
Because we want you
to feel great. Many fitness programs focus on only appearances and end results. Goodshapes is all about you. We want to inspire women to embrace their individuality and stay true to who they are. Looking good is one thing but feeling great is the ultimate goal. 
Because being good,
isn't your best. There are 4 main elements that lie within the proper fitness framework, those four elements are: power, endurance, motion, and core. Many programs focus on two of the four but rarely incorporate all of them. But our belief is different, we believe you can't really achieve your ultimate fitness goals without mastering all four of these elements and therefore we added exercises that help you do just that. 
Because you are
stronger together. There is no perfect fitness journey. We all struggle and we all need support. The best kind of support comes from people who understand what you are going through. We wanted to create a community that allowed women to be themselves, we wanted to build something that connected you and gives you a place to live the funny moments, the inspiring moments, the joys, the lows, the ridiculous, and inevitably the finish line.
In short, with our guides we want to help you on this journey towards self-love and acceptance of your own personal shape. We want to support you in looking good, healthy and happy in your own skin.
Goodshapes is all about you living YOUR life, fulfilling YOUR dream and loving YOUR body. 
Be aware of the process Instead of obsessing about the end result, take some time to acknowledge the steps you already took. And for a moment be happy about it.
Love yourself Most of the times confidence is the only thing you need to start feeling better about who and how you are.
Always remember the why When in doubt, keeping in mind why you started in the first place helps you keep moving forward.
Accept the bad days We all have bad days. Don't let one bad day stop you from reaching your goal.
Abs are made in the kitchen It doesn't matter how hard you train, if you ignore the role nutrition plays, the journey to a better you will be a difficult one.